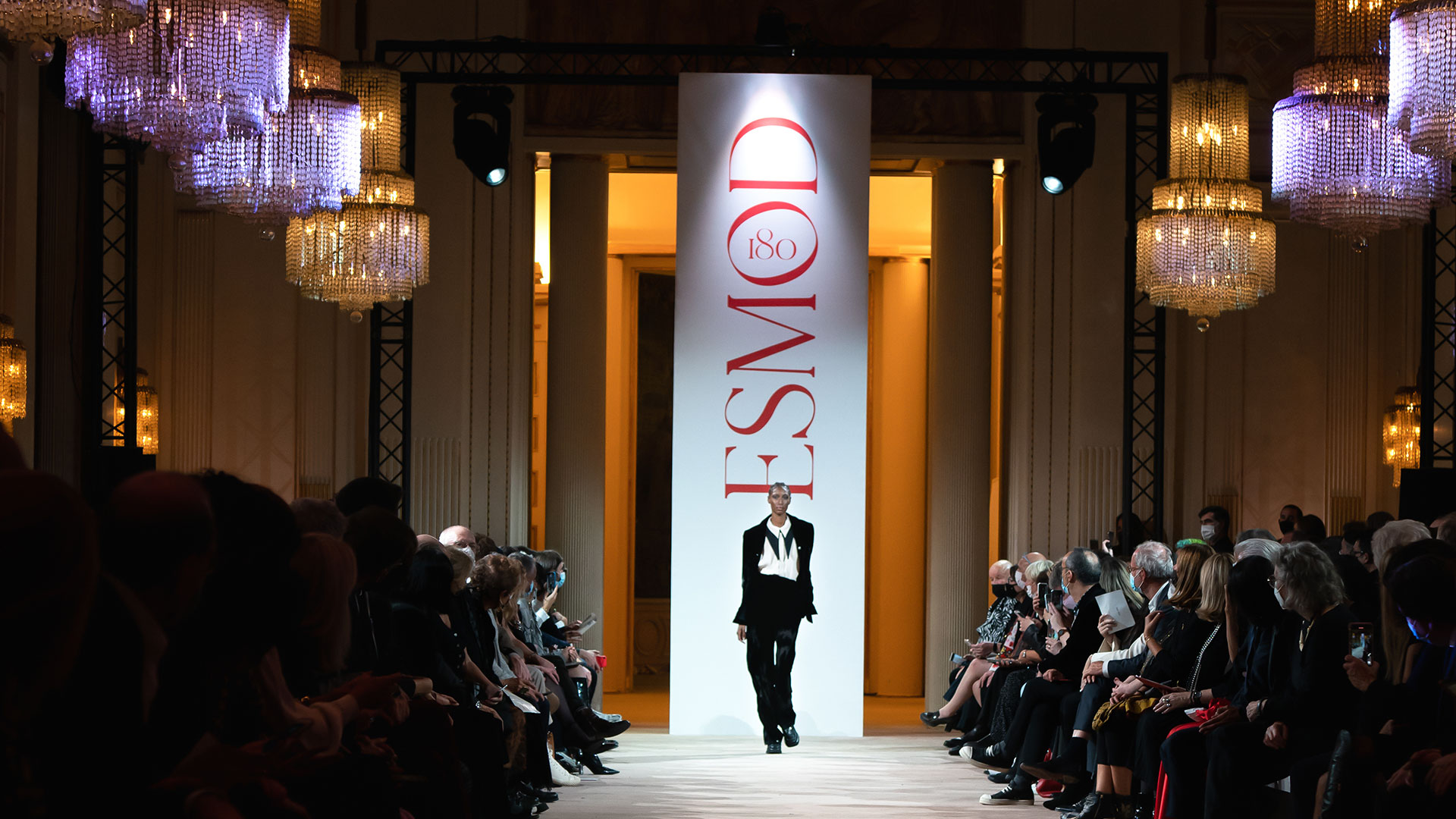 A Rich Calendar of Events in Honor of ESMOD's 180th Anniversary
ESMOD Paris 9, Paris Pantin, Beijing, Beirut, Bordeaux, Dubai, Damas, Guangzhou, Istanbul, Jakarta, Kuala-Lumpur, Lyon, Private: Moscow, Oslo, Rennes, Roubaix, Séoul, Sousse, Tokyo, Tunis • ESMOD Pro Défilé Événements NEWS ESMOD France International
In honor of ESMOD's 180th anniversary, we have planned a rich schedule of events that will take place during the week of November 15-19. The events will span from Paris to Pantin, and even reach Roubaix and other regions in France and around the world.
In honor of ESMOD's 180th anniversary, we have planned a rich schedule of events that will take place during the week of November 15-19. The events will span from Paris to Pantin, and even reach Roubaix and other regions in France and around the world.
Since 1841, under the leadership of our founder, Alexis Lavigne, a visionary tailor, the ESMOD group has been committed to providing students a complete fashion education by sharing the design techniques and expertise accumulated over 180 years.
In order to meet the needs of the industry and future generations of students, what started as simple pattern-making classes in Paris, evolved into an international network of schools with 19 schools in 13 different countries. From there, we focused on artistic direction and added a branch for brand development. We proved time and time again that one of the oldest fashion schools in the world can still move with the times, and even pave the way.
Today, innovation, eco-design, and inclusivity are concepts that are challenging the fashion industry. ESMOD, resolute in their approach, will be  integrating these values into our design, pattern-making, and brand management curriculum over the next decade.
From November 15th to 19th, the ESMOD International community will celebrate the group's 180th anniversary with a week of physical and digital events, with two notable highlights:
A unique exhibit at our Pantin campus that will highlight ESMOD's exceptional heritage including Alexis Lavigne's inventions and patents, reconstructed workshops of his successors featuring costumes and accessories from the different eras, as well as the works of former students.
The ESMOD International 180th Anniversary Fashion Show, which will take place in the sublime Hôtel Potocki (now the Paris Chamber of Commerce and Industry,) showcasing a selection of creations from students of the class of 2021 from each ESMOD school around the world. This fashion show will also be live streamed.
In addition, throughout this festive week, ESMOD will also be showcasing their many partners who, via competitions or sponsorhsips, have allowed our students to express their creativity and highlight their talent. Among these partners that will be featured are: Okayama Denim, Barbie, Musée La Piscine à Roubaix, etc.
On the occasion of its 180th anniversary, ESMOD is also strengthening its ties with several leading French and international academic institutions. For example, our renewed partnership with the CNAM and recent recognition for our Fashion Design courses (Master's degree equivalence) by the Ministry of Higher Education for Research and Innovation (MESRI).
ESMOD International is committed more than ever to guiding the creative talents and fashion entrepreneurs of today and the decades to come!
Happy Birthday ESMOD !
The Highlights of ESMOD's 180th Anniversary Celebration
The ESMOD International Fashion Show
Once a year, each of the ESMOD International schools gather together on one campus to showcase the creativity of their students. In honor of this special ocassion, ESMOD Paris is organizing a major fashion show in the sumptuous salons of the Hôtel Potocki (Chamber of Commerce and Industry – Île-de-France). Audiences will drink in some of the best student designs from each of the 18 schools, present in 12 different countries: France, Japan, Korea, China, Indonesia, Malaysia, United Arab Emirates, Turkey, Lebanon, Syria, Tunisia and Norway.
This runway show is also the opportunity to highlight the works submitted by our students around the world to participate in a competition sponsored by OKAYAMA, the Japanese denim manufacturer. Each of the designs submitted for the contest will have been made entirely with the demin materials provided by our generous sponsor. The contest winner will be announed at the end of the runway presentation.
Thursday, November 18  (by invitation only)
AND Live streamed on Youtube and TikTok (@esmodparis)
Watch the Live on Youtube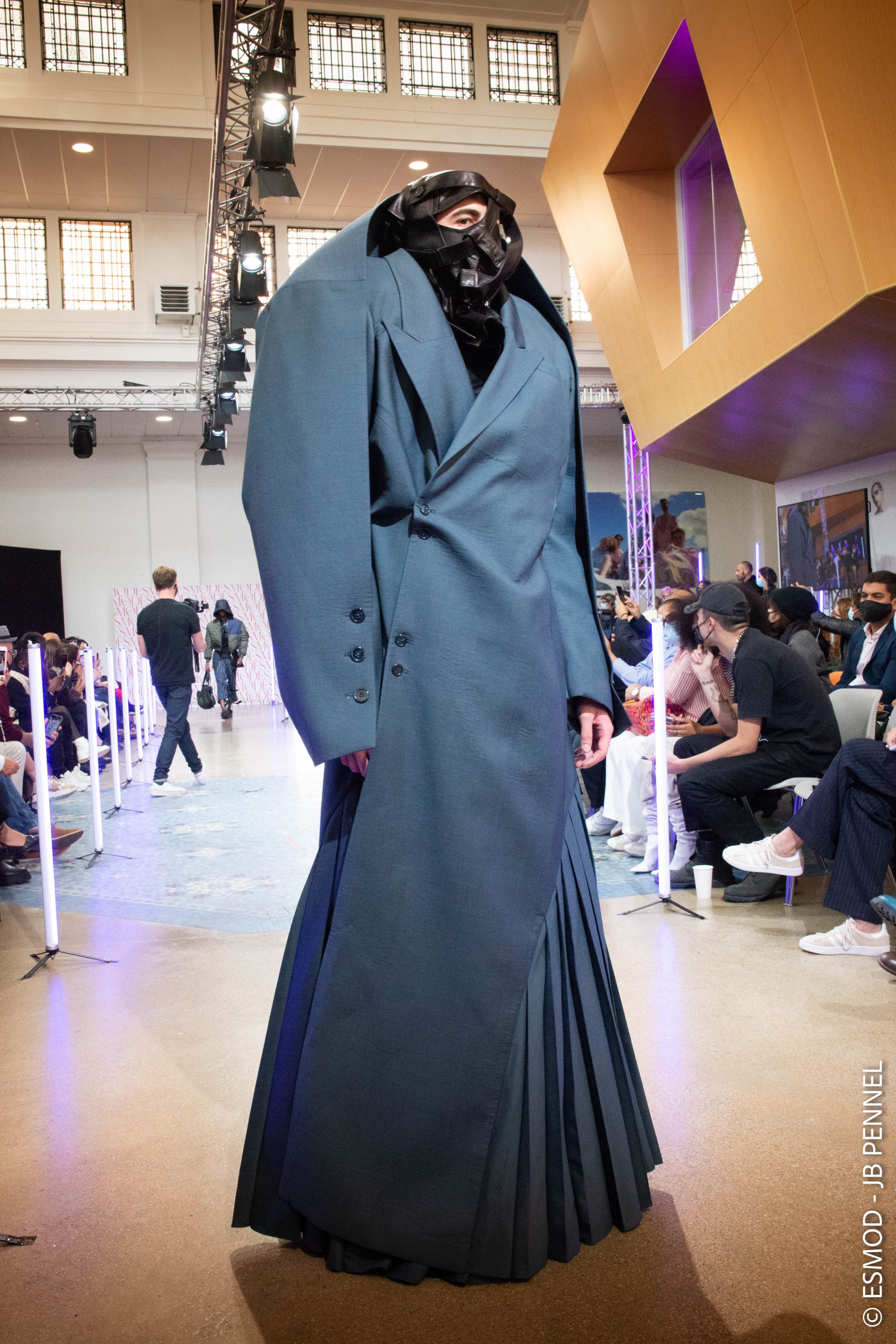 ESMOD Heritage and Archival Exhibit – 180 Years of Ateliers (in PARIS)
Since 1841, ESMOD has amassed a substantial archival collection that spans nearly two centuries of fashion history. From Alexis Lavigne's inventions, which were instrumental in the development of ready-to-wear clothing, to the designs of our students in France and around the world, this exhibition will retrace the major stages of ESMOD's history across 6 ateliers corresponding to the 6 directors who shaped how the institution has evolved. This is a unique opportunity to discover the evolution of styles, techniques and expertise in the fashion industry, striking a balance between tradition and innovation.
Open to the public from November 16 – 21 /
Opening November 15th at 6:30pm (by invitation only)
At the ESMOD Fashion Business campus: 30 avenue Jean Lolive – 93500 Pantin
Entrace free to the public
More info on @PlanèteEsmod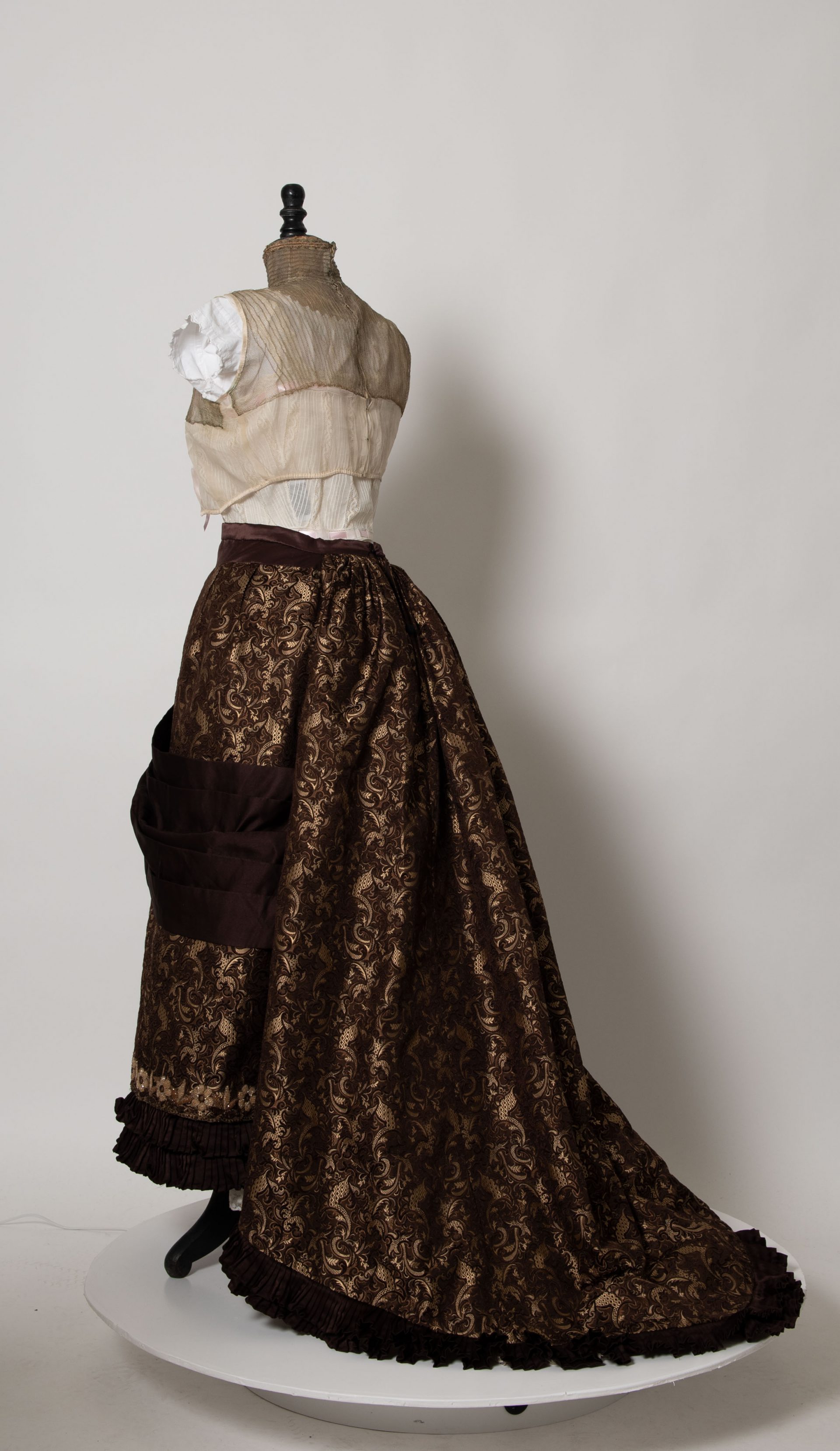 ESMOD Heritage and Archival Exhibit – 180 Years of Ateliers (in ROUBAIX)
As an extension of the Pantin exhibit, the La Piscine Museum in Roubaix is opening its doors to ESMOD's collections via 4 displays dedicated to historical clothing ( particularly beachwear) and the school's historical documents linked to our heritage.
This is the perfect opprtunity to visit this spectacular locale, which happens to be celebrating their 20th anniversary this year. As a long-standing partner of ESMOD Robaix, the Musée de la Piscine awards an ESMOD student from the Hauts-de-France region for their outstanding creativity each year, and this year is no exception. ESMOD Roubaix's Class of 2021 Valedictorian, Julie Dedeine, will have her designs showcased in conjunction with the ESMOD archival exhibit in this magical setting.
From November 5th 2021 – February 5th 2022 / Musée La Piscine : 3 Rue de l'Espérance, 59100 Roubaix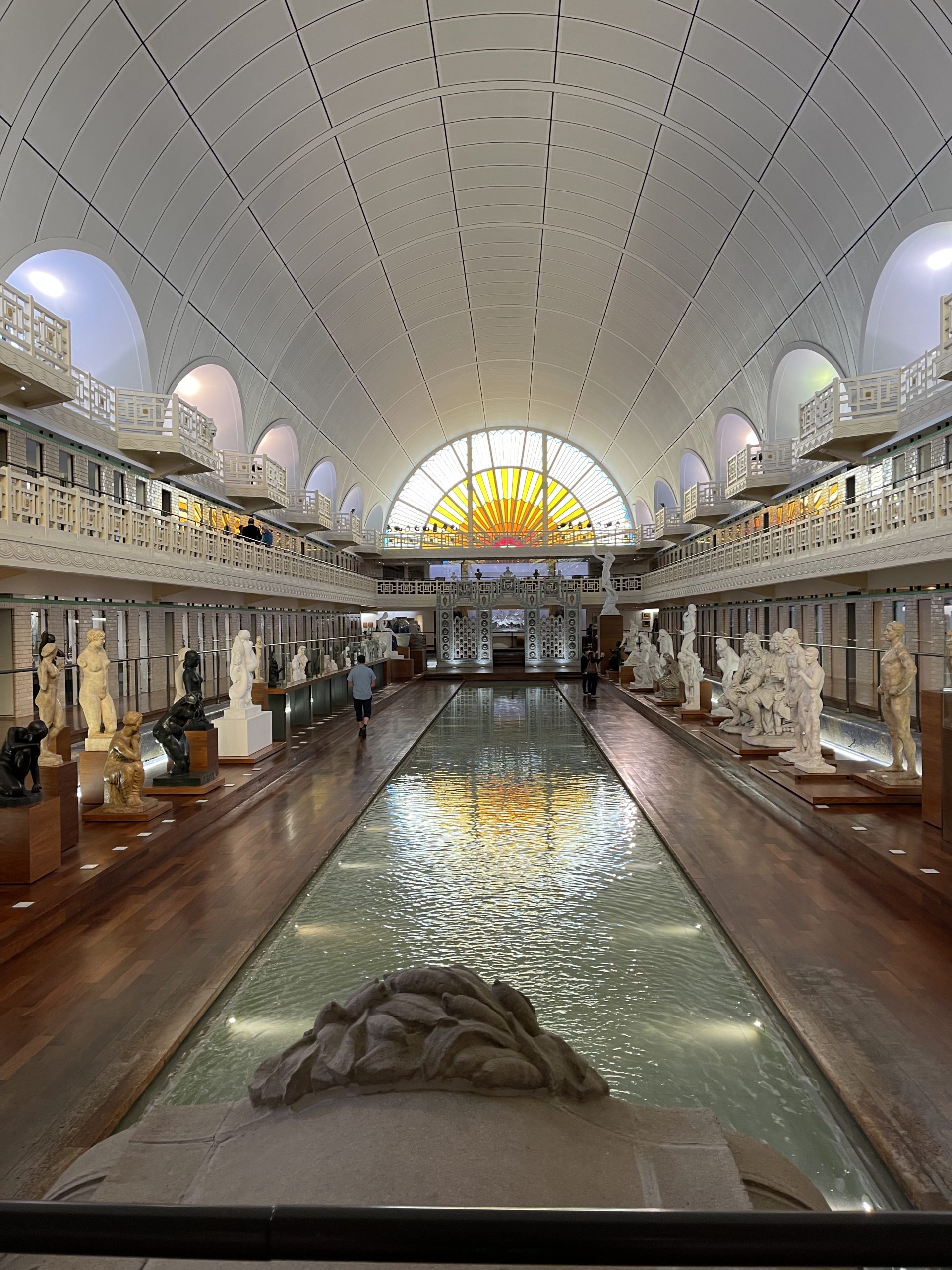 OKAYAMA Denim Exhibit by ESMOD
As a partner of ESMOD for the past 2 years, the Japanese textile manufacturer OKAYAMA wanted to join in on the festivities for ESMOD's 180th anniversary to highlight their undeniable expertise in the textile field, particularly where denim is concerned.
For this occasion, the school launched a design competition across our entire international network to offer students the opportunity to show their talent in utilizing this cotton fiber that has now become a staple in many collections.
A selection of the entries from this competition will be on display from November 15 to 19.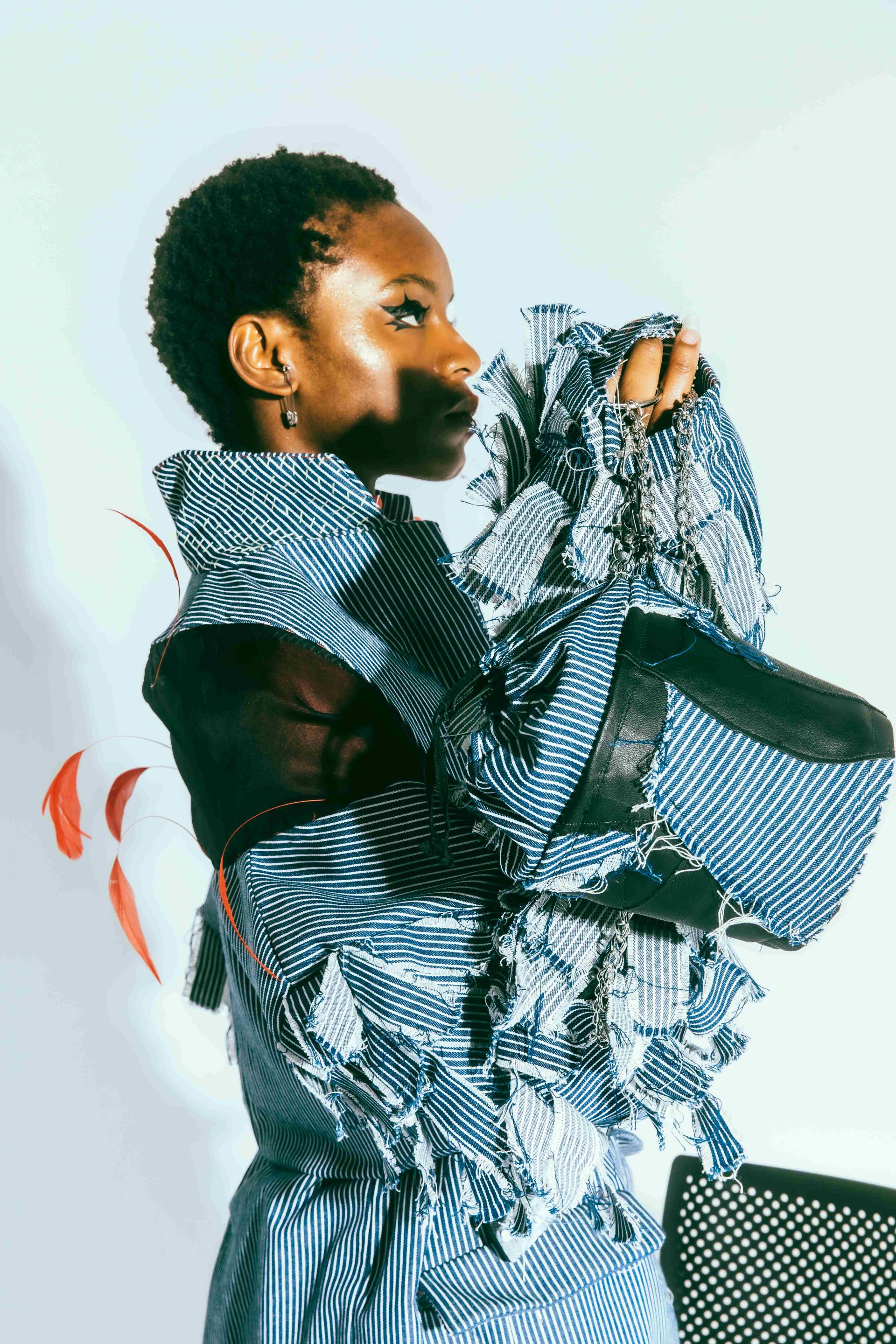 BARBIE Exhibit by ESMOD
ESMOD and MATTEL have established a partnership around Barbie and Ken dolls by launching an exclusive design contest for our students in France. The American company, specializing in children's games, solicited ESMOD students to propose a new wardrobe for this well-known couple who, in more than 60 years, have toured the world through various exhibits and have been dressed by the greatest fashion houses (Moschino, Karl Lagerfeld, Christian Louboutin…).
This year, it was up to ESMOD France students to bring their version of Barbie or Ken to life by creating unique designer-inspired looks for them. In all, nearly 80 students participated in this contest and 20 creations were selected by the Mattel and ESMOD teams as finalists.
These final 20 designs will be on display from November 16 to 21 at Printemps Haussmann (Maria Luisa Corner, 2nd floor)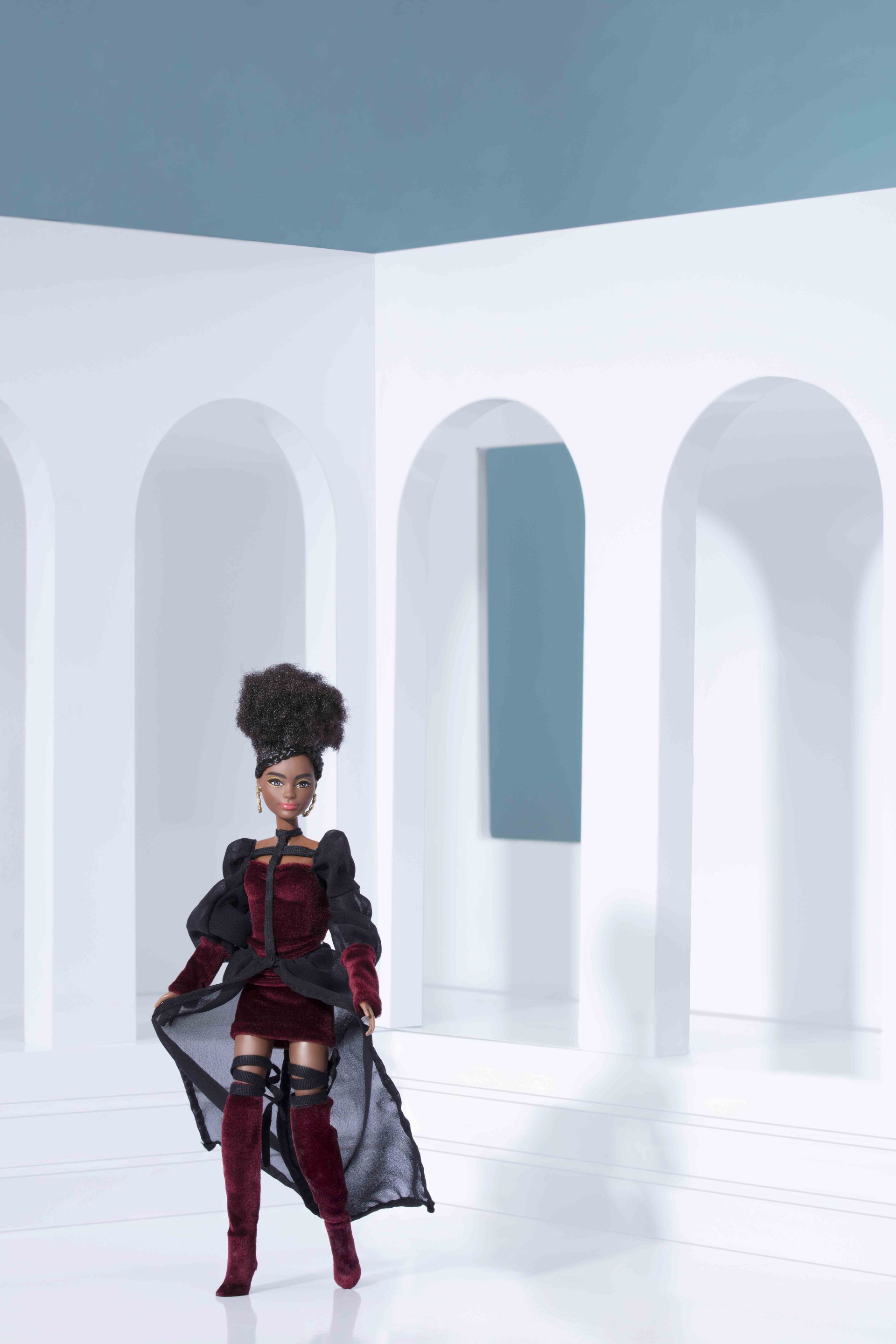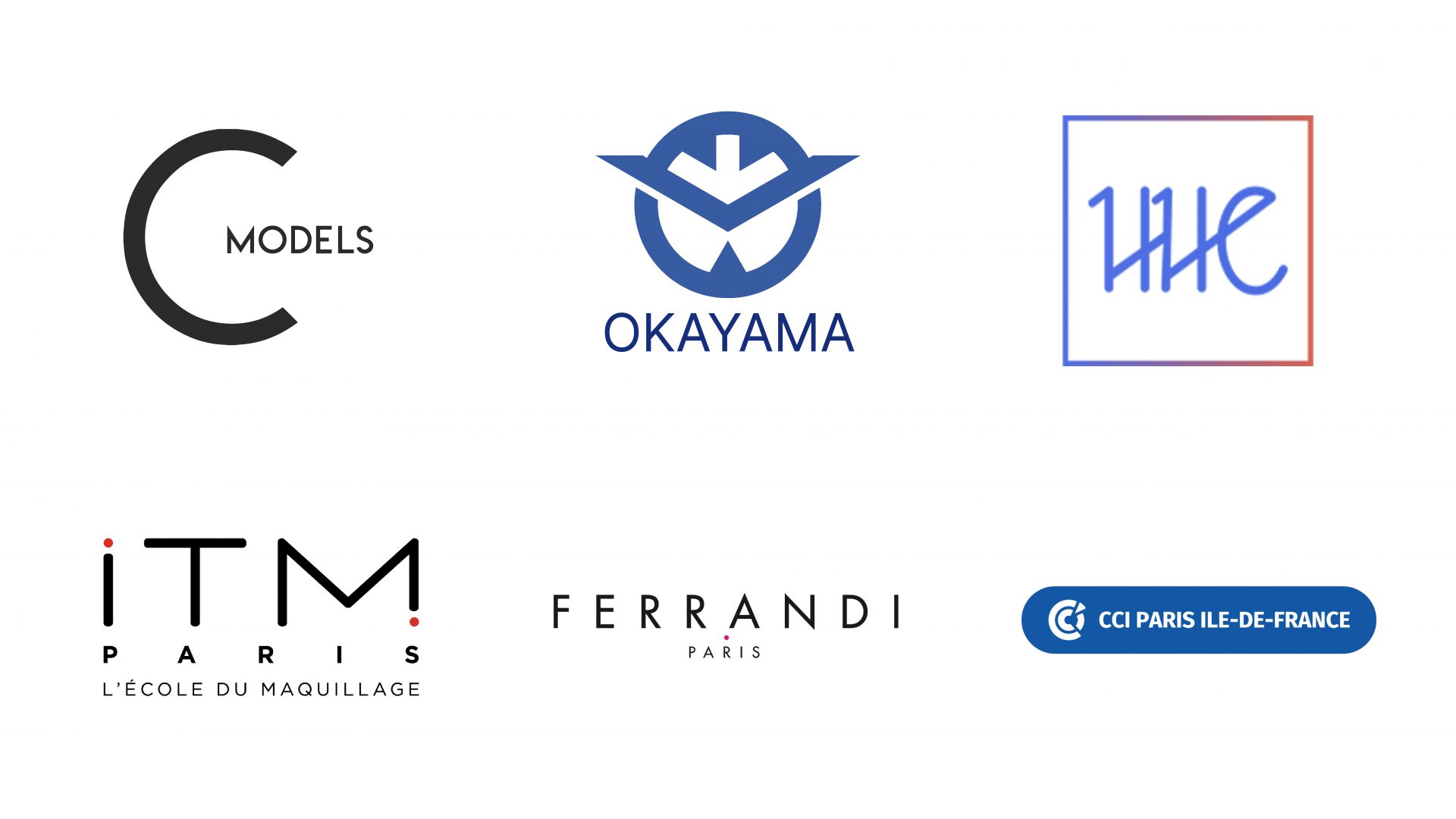 And special thanks to :
Antonin Berthoumieux – graffiti artist